New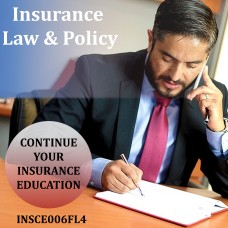 This course is designed as a continuing education course related to insurance agents and adjusters. The primary goals of this course include the following: To provide the student of insurance with a brief history of insurance and definition of key insurance termsTo give an overview or review of Property Insurance, other commercial coverages, transportation insurance, surety bonds, risks, and prohibited insurance practices ..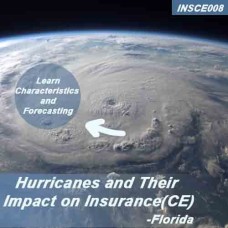 The course will present a review of hurricane characteristics and forecasting, emphasizing policies insuring hurricane losses, coverage questions and underwriting changes since Hurricane Andrew of 1992. In addition, types of insurance policies, the impact of hurricanes on the insurance industry will be discussed. This course is designed as a self-paced course done entirely online at your convenience. This course has been approved by the Florida Department of Financial Services f..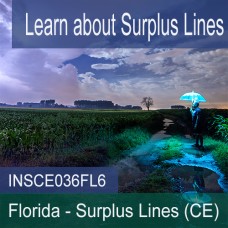 The Surplus Lines Agent License (1-20) allows the licensee to handle the placement of insurance coverages with unauthorized insurers and to place such coverages with authorized insurers as to which the licensee is not licensed as an agent. The Surplus Lines CE Course provides an overview of surplus lines insurance, the regulatory processes, distribution systems, unauthorized insurance entities and details on the Florida Surplus Lines Service Office (FSLSO), Rules of Practice and the Florida Stat..
Showing 1 to 3 of 3 (1 Pages)