Products meeting the search criteria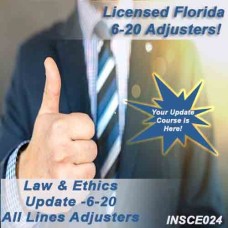 This class satisfies the requirement that Adjusters complete a 5-hour update course every 2 years, which is specific to the license held by the licensee, and covers Regulatory awareness, Licensing requirements, Department communications, Insurance laws, Ethical requirements, Disciplinary and industry trends, and much more. The course includes seven multiple-choice Unit Quizzes and one Final Exam. It is designed as a self-paced self-study course done entirely online at your conven..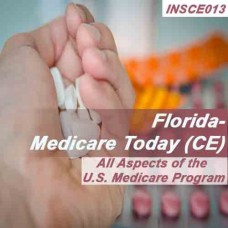 This class will inform the Agent on all aspects of the U.S. Medicare Program. After completion, the Agent will able to help his clients make decisions regarding their Medicare decisions. Units include: Introduction to Medicare, Medicare Parts A and B, Medicare Advantage Plans, Medicare Prescription Drug Plan, Medigap Policies, Help for Medicare Participants, Glossary, Marketing Guidelines, Medicare Fraud, Florida Unauthorized Entities Statement and the Final Exam Review. This course has ..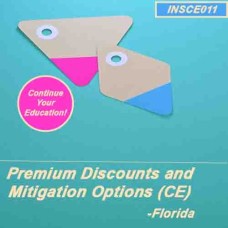 This course has been approved by the Florida Department of Financial Services for insurance continuing education credit. No classroom attendance required. This FL Intermediate CE course is approved for 2hrs of CE credit for all licenses (except 3-20). The Florida Legislature enacted a law requiring all residential property insurance companies to file with the Office of Insurance Regulation a range of premium discounts they propose to offer. Insurance companies issuing new homeowners' in..
Showing 1 to 3 of 3 (1 Pages)