Products meeting the search criteria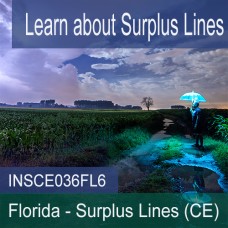 The Surplus Lines Agent License (1-20) allows the licensee to handle the placement of insurance coverages with unauthorized insurers and to place such coverages with authorized insurers as to which the licensee is not licensed as an agent. The Surplus Lines CE Course provides an overview of surplus lines insurance, the regulatory processes, distribution systems, unauthorized insurance entities and details on the Florida Surplus Lines Service Office (FSLSO), Rules of Practice and the Florida Stat..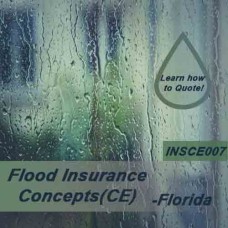 Various aspects of Flood Insurance will be covered in this course, including the history of the National Flood Insurance Program, Soft Fraud, Rules & Procedures of Flood Insurance, and different types of Flood policies.This Continuing Education class - Intermediate level, is designed to provide the General Lines Agent and Customer Service Representative with all the information they need to quote, write and service the most common types of flood insurance. This course has been approved by..