Instructions:
Click 'Add to Cart' to make your selection.
Click 'Checkout' to enter your payment information, coupons and vouchers.
Please remember that each student email address must be unique to a single student.
Search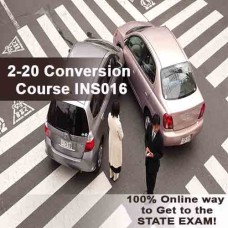 The 4-40, 0-55, or 20-44 to 2-20 Conversion course covers the following topics of instruction: ..
Topics include: Personal Automobile Property Insurance Inland Marine Homeowners Dwell..
Showing 1 to 2 of 2 (1 Pages)